Dallas Geophysical Society Luncheon - Sept 2018
Optimal placement of horizontal wells using model based prestack inversion and supervised neural networks in the Permian basin, Texas
Speaker: Robert Meek, Pioneer Natural Resources
The development of unconventional reservoirs in the Permian basin hinges on the accurate placement of horizontal wells into organic rich shale facies. Horizontal wells must be positioned to avoid hard, massive carbonate debris flows that can act as fracture barriers during hydraulic fracture treatments. Horizontal wells drilled above previously stimulated zones and/or where the frac barrier is diminished may require a customized development plan.
Prestack seismic inversion is often used to derive geomechanical properties. Unfortunately, using seismic inversion alone doesn't necessary tie pilot wells. We show an iterative flow which combines model based prestack seismic inversion with supervised neural networks to develop high resolution rock property volumes. In addition to geomechanical volumes, the acoustic impedance volume can be used to derive a high resolution Reflection Coefficient (RC) seismic volume. This RC volume ties wells better and has less noise than conventional seismic. Also, a critical strain volume (Gc) created from Young's modulus and Poisson ratio can be used to map the presence of fracture barriers. Examples of both an RC volume more accurately predicting structure as confirmed by geosteering interpretations and a critical strain volume showing the pressure interaction between wells with weak and strong baffle areas will be highlighted.
Robert A. Meek is a Technical Specialist in the Geophysical Technology group at Pioneer Natural Resources in Irving, Texas. His focus is on rock property estimation using prestack inversion, microseismic and surface seismic analysis, neural networks, DAS, and time lapse vertical seismic profiling. He began his career in 1987 as a geophysicist at Mobil Oil developing coherent noise removal and depth migration algorithms, subsalt imaging and forward modeling. He then joined Conoco in Ponca City, Oklahoma and transferred to Stavanger, Norway where he performed AVO analysis and modeling, prestack depth migration velocity model building and processing QC. He has authored several patents, papers and technical presentations. Robert holds a B.S. in geology from the University of North Dakota and an M.S. in geophysics from Southern Methodist University. In his spare time he enjoys camping, watching movies, 3D printing and building robots.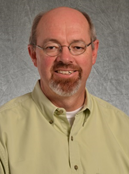 Royal Oaks Country Club. 7915 Greenville Ave, Dallas, TX 75231, USA