Comments from the President of the Dallas Geophysical Society
Dear Members,
            This will be my farewell address as your President and would like to take this opportunity to say a few things before concluding this term. We have had an incredible year considering the state of the industry. We have had great turnouts for our luncheons, sponsorship has been strong, we have introduced a new Luncheon Sponsorship which allows students to attend the luncheons at a reduced cost and hosted our first inaugural Spring Clay Shoot! Additionally, we have also been able to contribute a substantial amount to the SEG scholarship fund.  All of which would have been impossible without the aid of our Sponsors.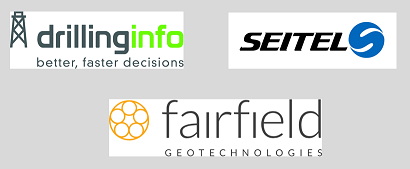 I would like to personally recognize the hard work of the dedicated group that has planned and organized all this year's success, it should be understood without their enthusiasm and persistence this year would have only been mediocre at best. Patrick Reese, Amy Pilling and Dillon LaFoy have spent much of their free time ensuring that your Society stays relevant and continues to grow in our community. Your First VP, Glenn Winters, has brought remarkable speakers to give their insight and share their knowledge on topics that are of interest to everyone of in the industry. Fielding Pittman has spearheaded bringing the SEG DISC to the DFW area, which we are excited to host once again. Ruth Hammans has taken the mantel to ensure that our communication and our social networking presence is timely and consistent. James "Jay" Carroll has accounted for EVERY dime that comes in and out of our coffers to grantee that your Society continues to have the ability to spend and receive the necessary funds to bring all of us together. On behalf of the rest of the BOD I would also like to recognize Brenda Mouri, as your Secretary she has kept our minutes and most critically she has kept us all in line, on schedule, and professional.
            Dillon LaFoy has put together a tremendous BOD for the next term and I would like to recognize the new comers. First VP, Jesse Howard; Webmaster, Stephen Schneider; Secretary, Sarah Brady. I know that you all are going to aide Dillon and the rest of next term's BOD to be even more successful than this term!
            This month's Luncheon we are pleased to host Rob Yorke's lecture on Arkoma- Woodford Depth Imaging Project on May 16th at Royal Oaks. Please join us for our final luncheon for this term. 
            Finally, as we are winding down there are a few remaining items and events that I would like to make you aware of:
June 20th we will be hosting the SEG DISC Course please click here for registration.
The Dallas Geological Society will be hosting the Crawfish Broil on May 9th please click here for registration.
Please Click HERE for voting for next term BOD
Save the Dates!

2019 Golf Tournament October 28th
2020 Clay Shoot April 4th

Finally, next term's first Luncheon will be held on September 12, 2019 due to the SEG Annual meeting.
Thank all of you again for such a great term.
Regards,
-Nicolas Bongiovanni
Dallas Geophysical Society Calendar