Comments from the President of the Dallas Geophysical Society
October 2019 President's Letter

Dear Members,
Thank you for joining us last month at the Dallas Geological Society hosted luncheon! Dwayne Purvis spoke on New Dynamics of the Natural Gas Market which led to a lot of Q&A discussion throughout the event.
Be sure to REGISTER HERE for our first Dallas Geophysical Society hosted luncheon of the year next Tuesday, October 8th at Brookhaven College in Farmers Branch, Texas and sponsored by Seisware. Please note the day-of-the-week when scheduling to attend. We are welcoming back Dr David Lumley, UT Dallas, by popular demand to give his talk Some Thoughts on the Resolution of Features in the Earth We Can Obtain with Seismic Waves, so be sure to add our Dallas Geophysical Society email addresses to your contacts so you don't miss our e-blasts: dallasgeophysical@gmail.com and info@dgs.silkstart.com. Dr Lumley is constantly researching new geophysical technologies and we look forward to hearing him speak again!
On October 28, 2019, we will have our 44th Annual Dallas Geophysical Society Golf Tournament at Texas Star Golf Course in Euless, TX. Registration and sponsorship information is available on our website, so please register and sponsor here: https://www.dallasgeophysical.org/events/2019-dallas-geophysical-society-golf-tournament. We had an excellent turnout last year and hope to see many familiar and new faces on the course!
We have one more save-the-date for those who plan in advance. Our Second Annual Sporting Clay Classic will be held at Elm Fork Shooting Sports on Saturday, April 4, 2020. Mark it down now! Registration and sponsorship information will go out following our Golf Tournament in October. We expect registration numbers to grow significantly from last year, so please be sure to plan your budgets now!
Also, don't forget we changed the luncheon schedule quite a bit this year and we're working with the Dallas Geological Society to provide a great slate of talks for 2019-2020. To this end, we are taking turns hosting our luncheons this term with the following schedule:
SEP 2019 - Dallas Geological Society
OCT 2019 - Dallas Geophysical Society
NOV 2019 - Dallas Geological Society
JAN 2020 - Dallas Geophysical Society
FEB 2020 - Dallas Geological Society
MAR 2020 - Dallas Geophysical Society
APR 2020 - Dallas Geological Society
MAY 2020 - Dallas Geophysical Society
Time flies by quickly and it won't be long before our President-Elect, Ruth Hammans, will need to fill her Dallas Geophysical Society Board of Directors for 2020-2021. Please take some time to consider the impact you will have on your local geophysical community by volunteering your time to the society. There are many different capacities in which you can serve!
We look forward to seeing you again at the luncheon next Tuesday!
Regards,
Dillon LaFoy
2019-2020 President
Dallas Geophysical Society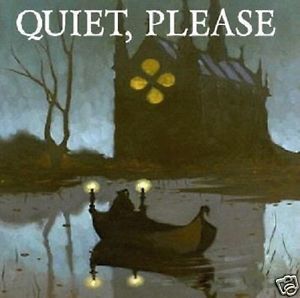 PS – If you get in the Halloween Spirit this year and want to listen to an old, spooky radio broadcast from the Quiet Please program, The Thing on the Fourble Board is described as an "episode that aired in August of 1948… widely regarded as the finest piece of radio horror to ever hit the airwaves. It starts fairly slowly, with a man, Porky, describing working on an oil derrick. His friend comes to join him for some pork chops, and they discover … something … that's come up from a mile below the earth. I listened to this during the very middle of the day, and I still got goosebumps. It features perhaps the most chilling "voice" you'll ever hear." Listen only if you dare… muah, ha, ha, haaaaa!
Dallas Geophysical Society Calendar