Dallas Geophysical Society Luncheon - May 2018
Date: Thursday, May 17, 2018
Time: 11:30 am - 1:00 pm
Location: Royal Oaks Country Club, 7915 Greenville Ave, Dallas, TX 75231
Topic: SEG – Present and Future; the Role of Geophysics in Energy and Society
Speaker: Nancy J House, Society of Exploration Geophysicists President 2017-2018; Owner of Integrated Geophysical Interpretation Inc- LLC; Littleton, Colorado, USA
Abstract: SEG has been in existence for nearly 90 years through numerous changes in the industry. There are currently major shifts occurring in Energy and the Role that Geophysics plays. SEG originated as a section of AAPG where geophysics played an increasingly critical role in the identification and extraction of resources. At this point Geophysics as a science and SEG as a society are at a critical junction between what succeeded in the past and what is needed for the future. To thrive SEG will continue to have global focus, and provide resources to the next generation of geoscientists who will help provide energy, water and food resources for the future.
Bio: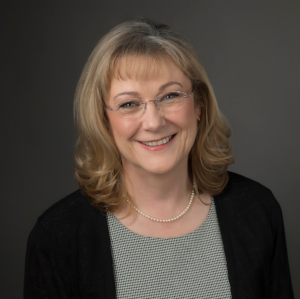 Nancy J. House, a member of SEG for 38 years, has worked as a geophysicist for multinational corporations and small independent oil companies, primarily as an interpreter in onshore and offshore United States, South America, Africa (West and East), and other areas. She is "second-generation oil field," growing up in South America and Singapore.[1]
She earned a B.A. in geology/geophysics from the University of Wyoming in 1976 and an M.Sc. in geophysics from Colorado School of Mines in 1979 and did additional postgraduate work at Colorado School of Mines in reservoir characterization, economics, and geophysics in 2000–2002.
From the first SEG Annual Meeting that House attended in 1978 as a student, she knew SEG would play an important part in her career. Early on, SEG provided valuable training, networking opportunities, and guidance in professional standards and ethics. House has served on numerous SEG committees, including International Affairs (precursor to the Global Affairs Committee), GAC, Women's Network Committee (chair in 2012–2013), finance (chair in 2012–2014), membership, and the organizing committee for the D&P research workshop in Krakow in 2013.
She was general chair of the SEG 2010 Annual Meeting and was SEG secretary-treasurer in 2011–2012. House has been a regular contributor to TLE, a presenter at meetings (winning the award for best poster in 1995), a reviewer for Geophysics, and a session chair for various meetings. She has served on the SEG China Task Force to understand critical business issues concerning SEG. She is member of AAPG, Dallas Geophysical Society, Denver Geophysical Society (past president in 2008–2010), RMAG, the Division of Environmental Geology of AAPG, AGU, AWG, and EAEG.